Custom built software that helps drive business success.
As a software developer, I understand the importance of having software tailored to your business needs, that's why I build software from the ground up, making sure it fits perfectly with your business goals.
Listing AIgent is a real estate copywriting tool designed to help listing agents write listing descriptions that sell. By leveraging AI, Listing AIgent helps agents save time writing, and is a fraction of the cost of a professional copywriter.
Most listing agents would agree, they aren't strong writers, and the process of writing listing descriptions can often be a struggle—eating into time they don't have.
However, a well-written listing description can mean the difference between a quick sale and a property that sits on the market.
Listing AIgent, a powerful copywriting tool built specifically for listing agents.
With it, agents can simply use voice or text to input property details, select a tone and writing style that resonates with their target market, and let Listing AIgent take it from there.
In just seconds, it writes a compelling, sales-focused description designed to attract and motivate buyers to act.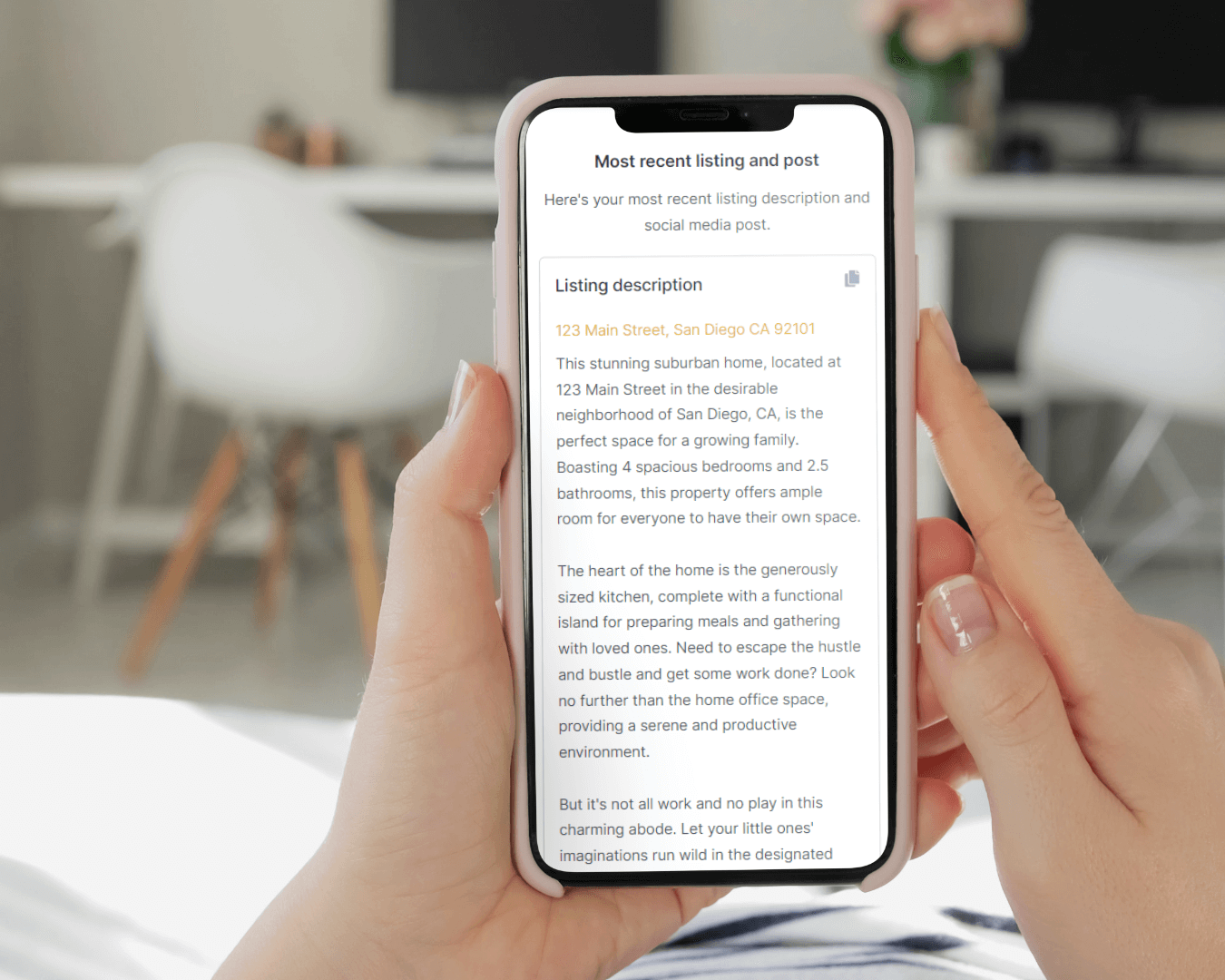 It started by identifying a real need in the real estate market. After validating the idea with actual real estate professionals, it was clear this was needed, and a better, faster way to write listings.
Listing AIgent was built using the latest AI technology from OpenAI and combined with a reliable, easy-to-scale framework called the MERN stack.
The feature list of the MVP version of Listing AIgent, centered on ease of use. It had to feel natural and familiar to other platforms they regularly used.
Testing is an integral step in the development process that involves conducting a series of comprehensive tests to ensure the application functions as intended, delivering a seamless performance and user experience.
Do you have a project or app idea in mind?